The Community of Weston Priory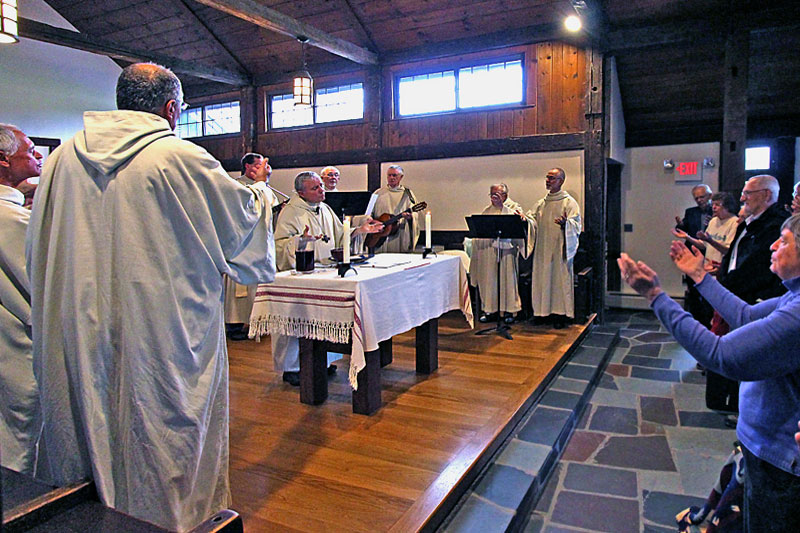 The community of Weston Priory in Weston, Vermont, traces its origins to the sixth-century Rule of Saint Benedict of Nursia. Founded in 1953 by Abbot Leo A. Rudloff, OSB, of the Abbey of the Dormition in Jerusalem, the Weston community is firmly rooted in the Benedictine monastic tradition.
To create a community of fraternal love and service; to be persons of prayer, celebrating faith in worship, silence and reflection; to offer gospel hospitality, receiving all guests as Christ; to live by the work of their hands, sharing their gifts for the good of all; to be a sign of the Beatitudes - nonviolence, justice, and peace - responding to the voice of God in the cries of the poor: these basic elements of the Rule of Benedict have given shape to the Weston community.
Abbot Leo, through his special gift as founder and teacher, instilled a particular spirit which was to characterize the community. Most remembered are his words: